R-Go Morelia Document holder
Reference number: RGOVLMODH
GTIN: 8719322680747
$71,15 incl. VAT
In stock (can be backordered)
In stock
Ordered today, delivered within 3 working days
Order through your own dealer?
All you need to know
Description
If you want to work with paper documents during monitor work, then the R-Go Morelia Document Holder is very suitable. You can easily attach this document holder to the R-Go Caparo or Zepher monitor arm. By raising your documents, you will automatically sit in an upright posture. Our monitor arms are designed to be CO2 neutral. The CO2 emissions released when manufacturing a monitor arm are compensated by planting trees. The monitor arms are designed in the Netherlands and feature patented SMART functions, such as a rotation stop for each moving part. This SMART STOP prevents the monitor arm from colliding with an (acoustic) panel.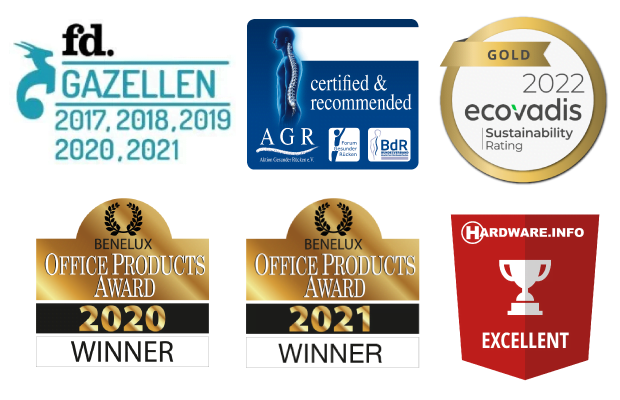 Certified
Approved by experts
We strive for ergonomic solutions that suit everyone, regardless of your height, posture and left- or right-handedness. Our new products are assessed by external ergonomists and a test panel of users. Since June 2022, our ergonomic mice, Break keyboards, Riser laptop stands, monitor arms, document holders and Treepod laptop and tablet stand are also AGR certified. In addition, we won the Benelux Office Award for the Break software and our Viva laptop bag.
Details and
Specifications
Model and series
Series
Caparo 4 / Zepher 4
General
Length in inch (mm)
16.7 inch (425 mm)
Width in inch (mm)
14.8 inch (375 mm)
Height in inch (mm)
1.8 inch (45 mm)
Weight in oz (g)
28.2 oz (800 gr)
Capacity in lb (kg)
22.1 lb (10 kg)