R-Go Compact
Reference number:
GTIN:
In stock
Ordered today, delivered within 3 working days
Order through your own dealer?
You may also like
Make your workplace even healthier with the following ergonomic products.
Light keystroke
Featherlight typing
The special scissor mechanism in the keys ensures a light keystroke, requiring less strenght while typing.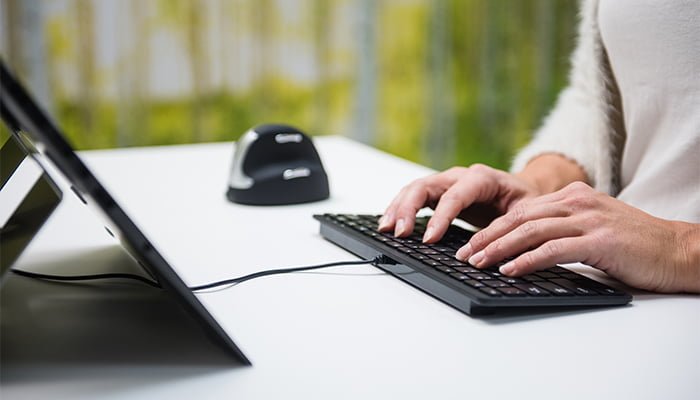 Benefits
R-Go Compact Keyboard
Ultra thin for better blood circulation
Light keystroke for minimal muscle strain
Prevents reaching for the mouse
Easy to carry
Available in white and black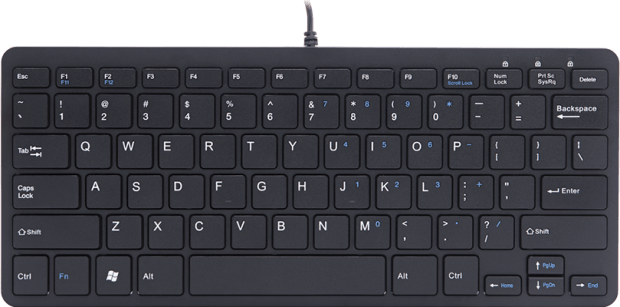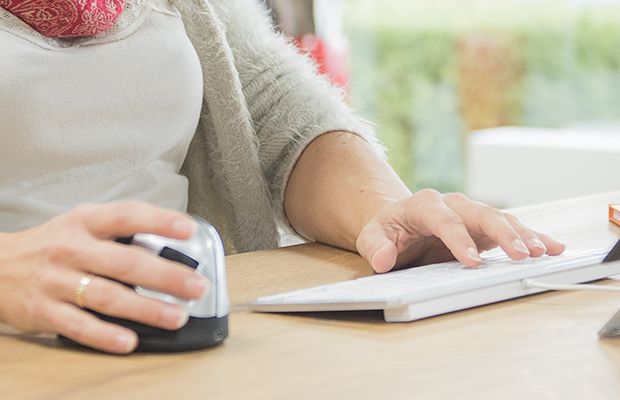 Compact design
Ergonomic compact typing
The compact model prevents reaching to the side when using keyboard and mouse simultaneously. Ideal to combine with the R-Go Numpad Break. The keyboards are easy to take with you, so you can work healthily anywhere!
Thin design
Thin keyboard
Our keyboards are very thin, so your hands and wrists have a natural flat position while typing. This way, blood vessels and tendons are not oppressed.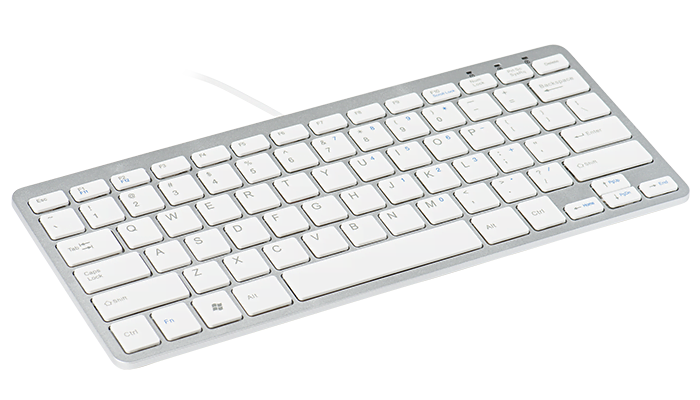 All you need to know
Description
The R-Go Compact keyboard is a very compact ergonomic keyboard. When using keyboard and mouse simultaneously, your hands always remain within shoulder width. This ensures that your shoulders and elbows are a natural, relaxed position and prevents strain complaints such as CANS. Due to the light keystroke, there is minimal muscle tension during typing. The keyboard is flat, keeping your hands and wrists flat and relaxed while typing.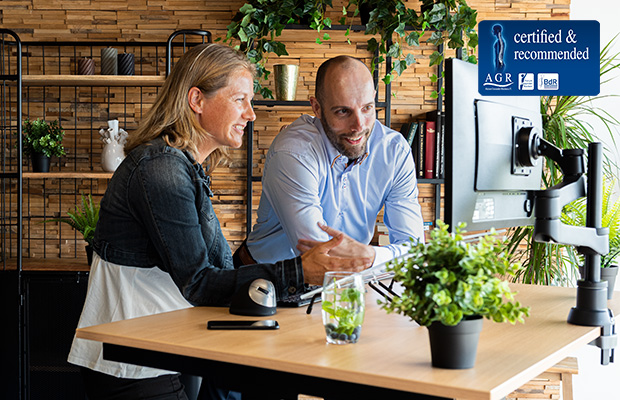 Certified
Approved by experts
We strive for ergonomic solutions that suit everyone, regardless of your height, stature and left- or right-handedness. Our new products are assessed by external ergonomists and a test panel of users. Since June 2022, our ergonomic mice, Break keyboards, Riser laptop stands, monitor arms, document holders and Treepod laptop and tablet stand are also AGR certified. In addition, we won the Benelux Office Award for the Break software and our Viva laptop bag.
Details and
Specifications
Model and features
Keyboard layout
QWERTY, QWERTZ en AZERTY
General
Warranty period (in years)
2
Connection (wired)
Cable lenght in inch (mm)
55.1 inch (1400 mm)
Connection (wireless)
Connection (wireless)
Wireless
System Requirements
Compatibility
Windows, Mac OS, Linux
FAQ
Frequently asked questions
My keyboard types characters other than what is indicated on the keys. How do I solve this?
Check whether a different layout is selected in Windows than your keyboard layout. You can check this by doing the following:
Click the Windows button and click "Settings"
Click on "Time and language"
In the menu on the left, click on "Language"
Under "preferred languages" select the language you use
Click "options"
Under "keyboards" check if the layout matches the layout of your keyboard or add it if necessary.
Keys with letters show numbers on the screen. How do I solve this?
If the letters such as j,k and l show numbers on the screen with typing, then Numlock is on. Press the Numlock key to turn it off.
What different keyboard layouts are available?
The keyboards are available in QWERTZ (DE), QWERTY (US), QWERTY (UK), QWERTY (Nordic), QWERTY (ES), AZERTY (FR) and AZERTY (BE).
Split keyboards
Healthy and flexible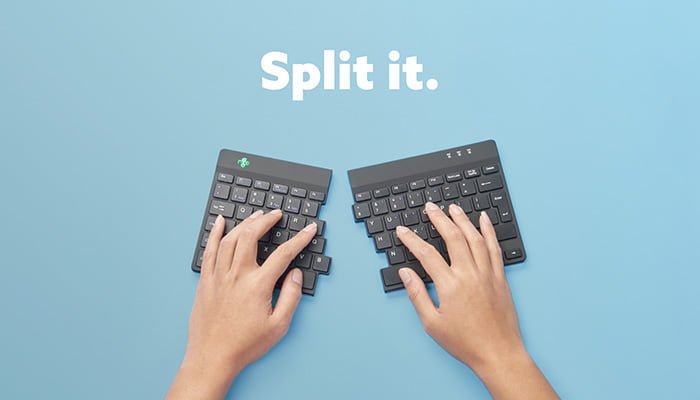 Chances are, as you read this, there is a standard keyboard in front of you on your desktop. Because, although there are many different variants on the market, most people still use a standard model keyboard.
A keyboard based on an 1878 design by Christopher Latham Sholes! But those who think the split keyboard is a new hype are wrong.