R-Go Ergonomic Armrest
Reference number: RGOARMC
GTIN: 8719274490197
Comfortable support for your forearms, allowing you to work with relaxed shoulders in an upright posture. Fits almost all desktops.
$114,71 incl. VAT
In stock (can be backordered)
In stock
Ordered today, delivered within 3 working days
Order through your own dealer?
All you need to know
Description
The R-Go Ergonomic Armrest provides optimal support to the forearms during monitor work. The curved shape allows you to slide in well and support the arms close to the body. This stimulates an upright working posture and provides relaxation in the shoulders. The armrest is padded and therefore feels soft and comfortable. This armrest fits almost all desktops.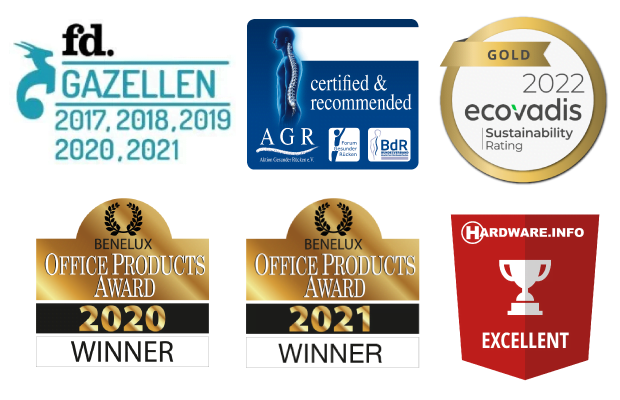 Certified
Approved by experts
We strive for ergonomic solutions that are suitable for everyone, regardless of your height, posture and left- or right-handedness. Our new products are assessed by external ergonomists and a test panel of users. Since June 2022, our ergonomic mice, Break keyboards, Riser laptop stands, monitor arms, document holders and Treepod laptop and tablet stand are also AGR certified. In addition, we won the Benelux Office Award for the Break software and our Viva laptop bag.
Details and
Specifications
General
Length in inch (mm)
680 mm (26.8 inch)
Width in inch (mm)
215 mm (8.5 inch)
Height in inch (mm)
25 mm (1 inch)
Weight in oz (g)
700 g (25 ounces)
Other
Product material
Wood covered with vinyl